Partners
The following are links to our partners, affiliates and some of the clients we service.
---
Special Occasions Photography

I have been a student of photography for the past 15 years. My interest initially took me on the path of studying photography in High School and then through TAFE and college courses. I started doing wedding photography in January 2008. I fell in love with it immediately and quickly and easily immersed myself into the world of weddings and all they entail.
---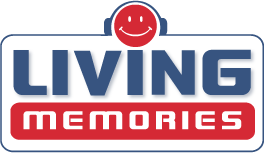 Living Memories
Living Memories provides a service to transfer video, film and photos to DVD. Most video formats can be transfered including VHS, VHS-C, Super VHS, Video 8, Hi 8, Digital 8, Mini DV and other digital formats, standard 8 and super 8 film can be transfered including Super 8 film with sound and photos from prints, slides or negatives. Living Memories is a family operated business and provides a dealing directly with the owners providing a personalised service. 
---
Memorial Keepsakes

Memorial Keepsakes services individuals and families across Australia. They provide affordable remembrance stationery including Order of Service booklets, Memorial Cards, Holy Cards, Prayer Cards and Bookmarks, personalised candles and memorial DVDs for funeral services and other occasions.
---
Instant Security: Anywhere! Anytime!

Never before has there been such alarm on the Gold Coast for personal safety. Whether you are a householder or a shopkeeper or in any other business, the rise in crime would be alarming you. As employer's, the concern and care of duty for employees working in cash businesses is paramount!
Are you an older person living at your home who might need a little extra help from time to time? Are you caring for an older relative or friend who wants to stay at home rather than go into an aged care facility? For many people, living in the comfort of their own home is an important part of growing older, but for some older people this may become difficult without extra care and help. Whether you are looking for the latest in security technology, a simple emergency reporting from the house or something to enhance your current security system, the solutions have just arrived. EYE CU SECURITY TECHNOLOGY has budget systems that are able to report emergency, fire, break and entry as well as many other problems. All with remarkable response via mobile phone coupled with video technology that will alert several persons connected to each system. Accidents or emergency in the home or shops can be instantly reported by text and video. Panic alert is available where aged persons have accidents in the home.
Take a look at the very latest systems just released in Australia – www.eyecusecurity.com
Quote this code with any WATCHMAN order and receive a Smoke Sensor free (worth $124.53) – "ICTTECH"
---
Inspirational Stories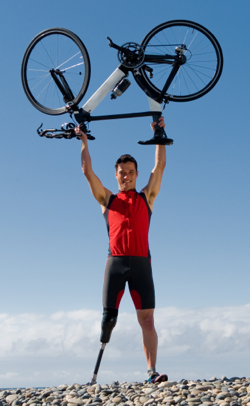 InspirationalStories.biz provides a selection of inspirational and motivational books including audio books, inspirational music, movies and other motivational DVDs. Regardless of your situation or circumstance their products can inspire, motivate and encourage.